Bradford Richardson
Bradford Richardson joined Shaklee Corporation in July of 2008. As President of Shaklee International, Mr. Richardson is responsible for growing Shaklee's business outside of the United States including the management of existing operations in Canada, Mexico, Taiwan, Malaysia and Mainland China. He is also charged with developing an international development strategy to drive Shaklee's next wave of global expansion.

Bradford has spent the past 22 years developing international markets for leading US corporations. Prior to Shaklee, he developed the international business for a major direct seller of nutritional supplements. Under his leadership, the company entered 11 markets and international sales grew to represent over 40% of total corporate revenues.

Mr. Richardson has worked also internationally for Dell and Lexmark where he helped build distribution networks in Japan, China, Korea, Taiwan, Malaysia, Singapore, Vietnam, Thailand, Philippines and India. He received his undergraduate degree from the American University's School of International Service in Washington, D.C., and his MBA from the Wharton School of Business at the University of Pennsylvania. He also studied in Europe at The Institute of European Studies in Brussels and the University of Copenhagen.

He is active in international literacy and micro-finance initiatives and is passionate about utilizing the direct selling model to make a positive difference in the world.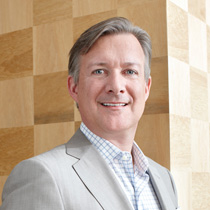 Bradford Richardson
President,
Shaklee International, Inc.