Environmental protection agency

The EPA's Climate Leader program is an industry-government partnership that works with companies to develop long-term, comprehensive climate change strategies.
Each participating company must set aggressive, corporate-wide greenhouse gas emission reduction goals to be achieved over 5 to 10 years. The EPA establishes guidelines to calculate greenhouse gas emissions based upon a protocol developed by the World Resources Institute and the World Business Council for Sustainable Development. EPA continuously tracks the progress of participating companies to make sure they adhere to the Climate Leader guidelines.
The EPA believes that partnerships among government, industry, and communities are absolutely essential to ensure clean air, purer water, and better protected land.
Shaklee is dedicated to acting as a catalyst for change and setting an example for environmental leadership. The company will work to offset 100 percent of its greenhouse gas emissions generated annually by Shaklee operations in order to achieve a net zero impact on the environment.
1998: Shaklee becomes a Charter Partner of the U.S. EPA's Climate Wise Program, which set aggressive corporate-wide greenhouse gas reduction goals.
2000: Shaklee is the first company in the world to obtain Climate Neutral™ certification and totally offset its greenhouse gas emissions, resulting in a net zero impact on the environment.
2002: Shaklee received the Climate Protection Award from the EPA.
2006: Shaklee joined the EPA Climate Leaders program and pledges to maintain net zero US greenhouse gas emissions through 2009.
2007: Shaklee is the first consumer products company to offset 100% of its greenhouse gas emissions through the EPA Climate Leaders program and use 100% green power.
2008: Shaklee named to the Top 20 Retail Partner list by the EPA Green Power Partnership in recognition of being a top purchaser of green power.
Progress Towards Goal Completion
Shaklee has been able to reduce natural gas use by 10% in company operations.
Shaklee uses 100% green power for electricity.
In 2006, Shaklee planted over 250,000 trees.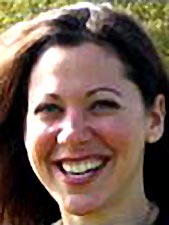 Deb Berlin
Climate Leaders program, Environmental Protection Agency
"Among the progressive companies in our program, Shaklee was the first consumer products company to announce a net zero goal. As a Climate Leader, Shaklee is working to reduce their carbon footprint.  They're demonstrating in a leadership capacity that real environmental goals can be possible. It's an important time for other companies to think about taking on an aggressive GHG reduction goal in the same way that Shaklee has. "